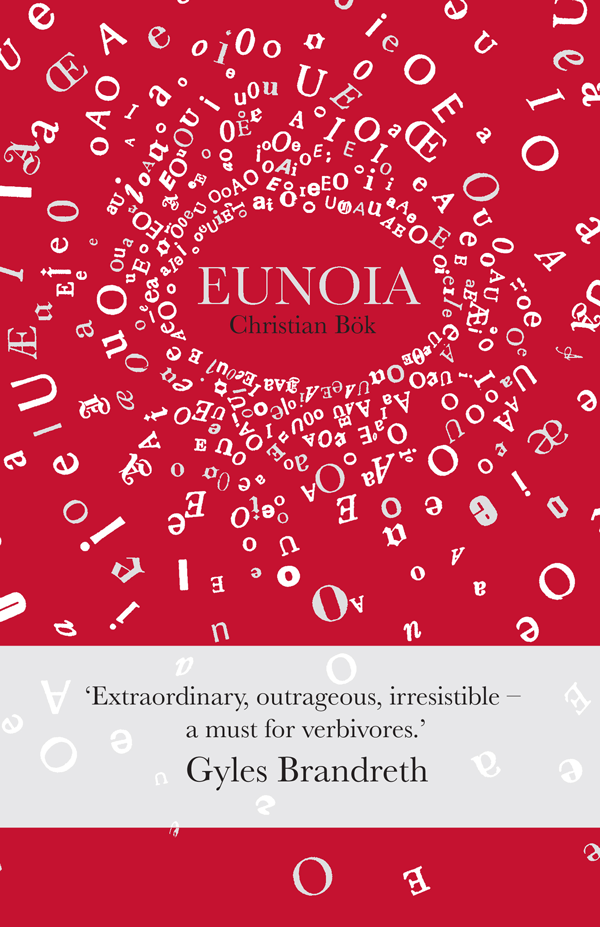 Whilst doing a lecture at Glasgow School of Art in 2008, Mark discovered the work of Ed Pickstone, the man in charge of their print room.
He asked Ed if he would like to work on a book called Eunoia which Canongate were publishing that Christmas.
It was a book all about vowels, written in 5 sections (one for 'A', one for 'E' etc), and entirely in words that use the vowel of their chapter, it took the author fifteen years to finish.
The book was huge success after some excellent marketing by Canongate.
A lovely object too, it featured a belly band and a silver foil to pick out some characters on the explosion of vowels bursting out of the cover.
Client: Canongate Books
Illustration by Edwin Pickstone, Glasgow School of Art