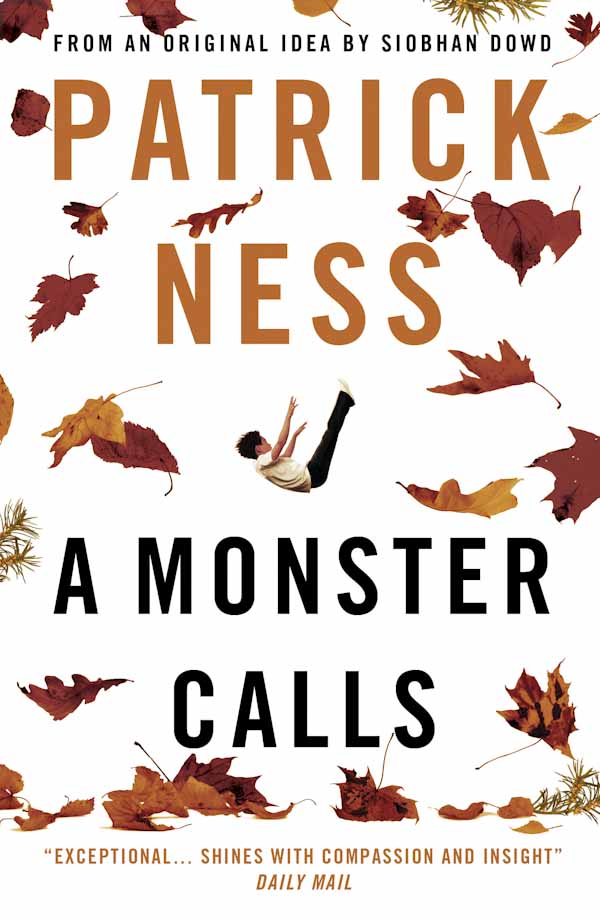 This is such a powerful book, a true example of why adults should read books for young people.
It's about a boy whose mother is terminally ill. Every night a monster made out of a yew tree visits the boy seeking the truth about him and his mother. It's poignant and well worth a read.
The boy and his mother are falling towards an end, and each night they get closer to their destination. After the monster leaves every evening, his leaves and branches are left in the boy's bedroom.
The metaphor of falling has such resonance in the novel, we had to use it for the front. Leaves falling around him work with it beautifully. All rounded off with a foil and matt finish, this book really was a pleasure to do as one of our first forays into cover design for children and young adults.
Client: Walker Books
Commissioned by Ben Norland, Art Director
Photographs: Shutterstock & Getty