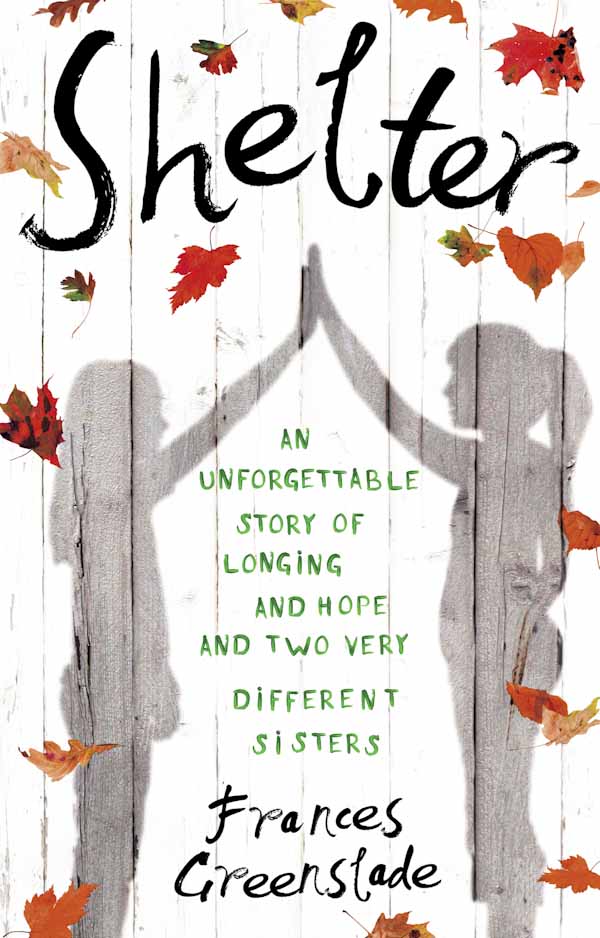 We try not to specialise in one area, rather work across as wide a breadth as we can so that clients can feel safe taking a cover in new directions with us.
One such area for us is female fiction, something we've always been wary of because there are so many excellent designers out there doing a brilliant job, like Ami Smithson, Clare Skeats, Anna Morrison and Rose Cooper to name a few. So how do we compete?
Someone takes a punt on a fresh pair of eyes, and that's what Duncan Spilling at Little, Brown did when Shelter crossed his desk.
The solution needed to be simple and bright, photographic if possible. We encountered the age-old issue in cover design of depicting characters. Who wants to be shown How to imagine characters? Not us, certainly. So we needed to find a way around it.
This book describes the live of two sisters living in rural Canada, who have troubled upbringing – their father leaves and they only have each other for support.
So we chose to show that support, using a hand rendered silhouette of the two sisters making a house shape, or playing pat-a-cake (which took an age to get right), against a wooded background with falling leaves and complimented by hand drawn type.
It worked, our stabilisers were off finally and started to work confidently in female fiction.
Client: Little Brown, Book Group
Commissioned by Duncan Spilling, Creative Director
Images: Shutterstock